Manager vacancy available at a leading chain of hostels in Sri Lanka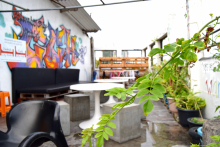 INTRO
Our hostels are located in the central of the famous cities, within walking distance to all attractions

Must have basic experience of Hostel Operations / Revenue Management with knowledge in channel management and property management software.

Responsibilities:

To follow your Management shift Checklist, procedures, manual, to do list, duties and timelines are being met.

Supervise and ensure front desk, housekeeping and maintenance follow their shift Checklist and manual.

Complete Daily Excel Financial reports, bank deposits and weekly Payroll.

Process queries, bookings, cancelations, no shows, refunds and dispute chargebacks.

Actively promote and encourage front desk to upsell maximizing profitability.

Conduct weekly staff meetings and performance reviews as necessary.

Devise and implement tactics to improve Reviews and Rating scores.

Ensure check in and out procedures are being followed.

Review daily promotions on all sites are active and running correctly.

Maintain linen and supply inventory levels.


Qualifications:

Qualification in hospitality management (preferred)

Fluent in English


Very organized, honest and reliable and a self starter.

Outgoing and friendly, with the ability to maintain a sense of humor under pressure, and provide excellent customer service in difficult situations.

A people person with a happy demeanor.

Motivator to encourage all employees to consistently deliver a positive experience to all guests.

Able to maintain a to do list, know how to prioritize, delegate and follow through to completion.

Problem Solver with ability to multi-task.


Compensation:

Commensurate with education, years experience and skills.

Commitment of a 1 year contract - Minimum

Bonuses based on sales and rating improvements.

HOSTEL NAME
OPPORTUNITY TYPE
Paid Hostel Staff
Hostel Manager
WHERE WE ARE LOCATED
3 R A De Mel Mawatha, Colombo, Sri Lanka
Job first posted: 26 April 2017
Updated: 23 October 2017