Managers for a hostel in Sevilla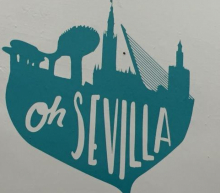 We are looking for a couple or 2 people to manage a 50 bed hostel in the sunny Sevilla.

We need someone hardworking that will be in charge of reception, cleaning and maintenace of a small hostel in the Sevilla city center from MArch till November. We provide accomodation in a doble room in the hostel + monthly wage + bonus for perfomance. There is also a possibility to manage the hostel bar (a small bar at the terrace next to the pool).

We require:

- 25 Years old or older
- Spanish and English required
- Previous experience as receptionist
- Enjoy customer service

This is the perfect opportunity to manage a hostel by yourself and get some management experience.

HOSTEL NAME
OPPORTUNITIES AVAILABLE
Job first posted: 22 January 2016