New Hostel in Cascais, Portugal, needs volunteer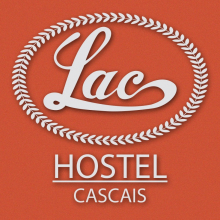 We have a living-in position available!
This position is only available if you are outgoing, friendly, a hard worker and interested to work and live in the hostel.
We give preference for someone that can stay more then two months.
LIVING CONDITIONS:
We offer you a bed in our Independent villa for 4 persons with private bathroom, living room and kitchen.
There may be 2 or 3 other people sharing the room, all staff members
The hostel offers breakfast to the guests and you can also have it, as well as laundry and internet.
WORK CONDITIONS:
We offer you accommodation as mentioned above in exchange of 20/25 hours of work per week.
An average week will be about 25 hours (3 or 4 days and 2 or 3 days off)
The shifts will be in the morning (as early as 7AM), in the afternoon, and maybe at night. Shifts will includ cleaning of common áreas, bedrooms and bathrooms.
Changing beds, front desk, Bar, Shoping and customer service will be the job!
TRAINING:
We require you to have a 5 days training.
The training days will be mornings and cleaning shifts.
Please let us know as soon as you can if you are interested and when can you be in Cascais (Portugal).
HOW TO APPLY:
We don't need your resume, just answer each of the questions below in CAPITAL LETTERS and email them to
[email protected]
Your application will be considered and we will send you a reply in due time.
Nationality:
When can you start (approximate dates):
How long would you like to work (longer is better):
Age:
Citizenship (country your passport is from):
Male or Female:
First name:
Last name:
Languages Spoken:
Where are you now (Country / City):
Phone number (if you have one):
Email (if sending through another site):
Skype:
What is your current living situation (your house / hotel / traveling in hostels / etc):
Special Skills / Experience: (Please be specific with no exaggeration)
Thanks!!
New Hostel in the center of Cascais, Portugal, at 300m from the beach near the train station (10min walking) with wonderfull rooms, a beautifull garden, swimming pool and a great vibe!!!
HOSTEL NAME
OPPORTUNITIES AVAILABLE
Job first posted: 19 April 2015