A paid, 1 year internship in hostel and barware industries in Sri Lanka as a corporate assistant available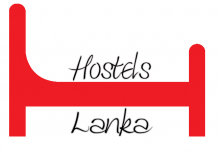 An internship for a corporate assistant position in Hostel and Bathware industries is available in Sri Lanka, overlooking companies: Hostels Lanka www.hostelslanka.com, Charter House www.charterhouse.lk, The Bath Store www.thebathstores.com
The position requires to assist the chairman of the companies with his daily tasks: reminding him of the daily tasks, overlooking the businesses, looking for improvements, making decisions, managing staff.
Its is a 1 year internship in Colombo, Sri Lanka:
Requirements: university graduate, with a bit of experience in any of the industries ( Tourism, Bathware- office job). We are looking for someone responsible, dedicated and confident but at the same time adventurous.
Offer we are giving: 1 year of fun experience in a tropical, exciting country, self development and improvement, Monthly salary of 50,000Rs, Free Accommodation ( a private room in a big house, close to office, sharing with 1 other person)- bills are extra costs.
VISA and flight fees are not covered, however, we will kelp you with Visa process all the way from the beginning.
If interested please contact us on
[email protected]
with a CV and a cover letter attached (explaining why you think you would be suitable for this position).
Looking forward to hearing from you Smile
Good luck
Daiva
HOSTEL NAME
OPPORTUNITIES AVAILABLE
Job first posted: 30 September 2014