Paid volunteer positions available in FeelGood Hostel!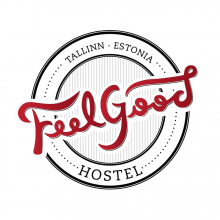 Hey guys!
Join us at FeelGood Hostel in Tallinn, Estonia!
We are looking for new volunteers to join our team as soon as possible and help us to keep the hostel running and make sure all of our guests are always Feeling Good.
What we expect from you:
- Work in the reception, do check-ins, help out the guests when they arrive (with maps and recommendations)
- Do the everyday cleaning during your shift (vacuum common areas, maintain kitchen, toilets and showers clean)
- To be honest & reliable
- Want to work and come with fresh new ideas and team spirit
- Have some cleaning knowledge and want to clean
- Want to work at least 3-4 8 hours shift a week
- To be outgoing and want to interact with the guests
- Want to organize parties, dinners with the guests, movie night, ...
What will you get out working as a volunteer at FeelGood?:
- Free accommodation in the staff room
- Pocket money - 10€ per shift (we work 8-hour shifts: 08-16, 16-00, 00-08 & the first shift of the week is for free)
- Free pub crawls & free drinks
- You can improve your English as all the staff members speak English to each other
- Awesome chill staff and good memories
- Challenges
- Meet people from all around the world
We don't provide VISA and travel costs.
If interested please contact:
[email protected]
Hostel is lovely cozy hostel in Tallinn. It is created by means that where ever you are coming from - you have a safe and homely place where to stay. It is for adventure seekers to adventure seekers.
HOSTEL NAME
OPPORTUNITIES AVAILABLE
Job first posted: 06 November 2015