Part-time volunteer needed in Ramallah, West Bank's newest hostel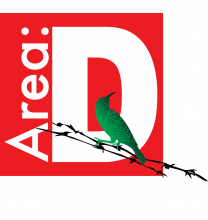 We just recently opened up Area D, a modern 50-bed backpackers' hostel here in cosmopolitan Ramallah, right next to Jerusalem, but on the other side of the wall, in the Palestinian West Bank. We've had a few walk-in volunteers so far and would love to get more.
The work is part-time and fun, as we're expecting a ton of interesting visitors this summer. Check out our website: www.RamallahHostel.com.
In terms of qualifications, you need to speak decent English, be computer literate, and most importantly, be very very organized and detail-oriented. We especially need volunteers to keep an eye on details that our local staff tend to overlook Smile
If you're interested, send us an e-mail!
Safe travels
-The Area D Team (
[email protected]
)Area D in Ramallah is the West Bank's largest hostel. Come check us out: www.RamallahHostel.com
HOSTEL NAME
OPPORTUNITIES AVAILABLE
Job first posted: 12 July 2014