Party-ish hostel in BUDAPEST, Hungary seeking energetic, friendly reception/party staff from October 1st (min. 4 weeks stay)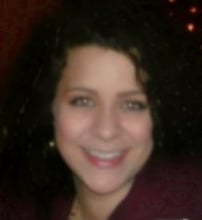 We are a medium-sized hostel in the heart of Budapest, offering pub crawls, booze cruises and other nightseeing events every day of the week, in addition to hostel dinners almost every night and various other day-time activities run through the hostel (such as scooter tours and our very own beerbike). We are equipped with a full kitchen and games room (free pool and foosball), as well as an expansive common area with a large flatscreen smart TV, and privacy curtains on every bed.
Our hostel is staffed entirely by expats and backpackers, the common language being English. First and foremost, we choose staff who we think will add to the youthful, sociable family atmosphere of the hostel. We are not a full-out party hostel - while we do organise parties and pub crawls every night, we aim to create a comfortable, homey environment in which our guests can relax and enjoy themselves without feeling pressured into partying.
We are looking for lively, friendly, hard-working staff for either of 2 positions:
1) Paid position involving check-ins and check-outs, booking management, cleaning & laundry and leading evening activities. Staff work 5-6 days per week (4-day rotation: 1=reception, 2=cleaning/laundry, 3=running pre-party/night event, 4=day off) and are given accommodation and competitive pay plus pooled commissions on extra activities sold (around 70-80euro/week). Requires a minimum of 6 weeks commitment.
2) Free stay in exchange for leading night-time activities and 2 hours of work per day assisting with laundry and other sundries. Free stay staff also an equal proportion of pooled commissions. Requires a commitment of minimum 4 weeks.
Please contact
[email protected]
for enquiries, or send an up-to-date CV including cover letter detailing why you think you would be an ideal candidate.I've been working in the hostel and party tourism industry for over 2 years now, and have signed up here primarily to find enthusiastic, sociable backpackers to hire for various positions in our different projects.
HOSTEL NAME
OPPORTUNITIES AVAILABLE
Job first posted: 26 September 2013