Party Promoters with exceptional sales skills wanted to work in Budapest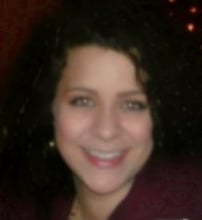 Calling all young, enthusiastic party lovers!!
We are an events company offering a wide variety of daytime and nighttime activities for hostel guests in Budapest. We are looking for 1-2 people to come and work for us and help to promote and sell our activities at our partner hostels and also to lead some of our events.
You must be at least 20 years old (exceptions may be made but only for exceptional candidates), speak fluent English and have very strong sales skills. A background in sales is an advantage.
We offer free accommodation in a shared dorm in our private flat along with 6 other volunteers. The flat has a full-sized kitchen, dishwasher, large-screen TV with PS3 and 2 bathrooms (one with a tub and one with a shower). Laundry facilities are available at our office 2 minutes' walk from the flat.
We also offer commissions on activity sales, contingent on sales targets being met. Skilled promoters can earn up to 20,000HUF per week, enough to cover all food and contribute towards recreational activities.
In addition to this, certain activities also offer free drinks for staff, and you will get 50% discounted prices at one of our partner bars, as well as a range of other discounts on activities sold through our company.
If you consider yourself to be a leader, the center of attention, the person who gets everyone else wanting to be where you are and do what you're doing, then send us your application at
[email protected]
've been working in the hostel and party tourism industry for over 2 years now, and have signed up here primarily to find enthusiastic, sociable backpackers to hire for various positions in our different projects.
HOSTEL NAME
OPPORTUNITIES AVAILABLE
Job first posted: 24 September 2015