'Professional Instagrammer' Needed for Summer on Croatian Party Island.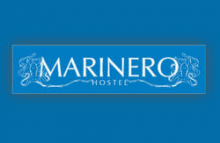 This is a once in a lifetime opportunity for someone fun and creative to have the greatest summer ever!
Our small hostel is located right in the middle of Hvar town on the Croatian party island of Hvar. We are just one street back from the waterfront, minutes from all of major bars and clubs, and have the excellent Restaurant Marinero on our doorstep. This summer we are looking to expand our online presence on Facebook, Instagram and any other social networks, to show the world the food, fun, and sun of the Marinero experience.
This position is all about social media and online presence. We want cool images, fun stories, gorgeous sunset photos, and amazing food-selfies. You will also get to party with the guests almost every night and show the world how we get down. In terms of responsibility, you would be managing social media for the hostel and restaurant and coming up with daily engaging content like pictures, videos, etc.
We need someone who is organised enough to keep on top of all of that as well as being creative and coming up with new ideas of how to promote the hostel and restaurant, both on the web and off. As it is a very social atmosphere in the hostel, you should also be very sociable and get on with all different people well. Fluent english is obviously a must and any other languages would definitely be helpful. Also, any picture or video editing skills would also be a massive plus!
Now onto the good stuff!
For this work we can offer the following:
-Free accommodation in a staff apartment close to the hostel (share room with 1 other worker of same gender)
-Free food at our attached restaurant
-Free drinks in the popular Kiva bar for entertaining guests
Basically we just need someone to come live and party for free in paradise in return for making us look good on the internet, sounds wicked huh?
We need someone to come as soon as possible and stay at least 2 months through the major part of the summer, but being able to stay longer would be great.
Please send applications to
[email protected]
with a short paragraph describing why you would be right for this position. Please also include a photo of yourself and any relevant links to social media accounts so we can check out your work!
Best of luck and we hope to see you in sunny Hvar soon!
Matt
Hostel MarineroHostel Marinero, Hvar, Hvar Island, Croatia
HOSTEL NAME
OPPORTUNITIES AVAILABLE
Job first posted: 18 May 2015