Re: Hostel Manager Wanted - Godzillas Hostel Moscow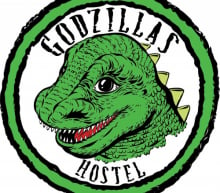 We are looking for an in-house hostel manager to run our Moscow hostel.
We have a total of 89 beds (privates and mixed dorms) and are located in the center of Moscow. The hostel currently has a 90% rating.
We have been operating for 5 years and have another hostel in Suzdal.
We are looking for a committed individual to;
*Create fun and socializing with our guests
*Maintain and increase our rating
*Manage our staff (15 people)
*Manage daily hostel duties (front desk, cleaning, administration/cash handling, back office systems (BPO), etc)
*Reporting to English owner
Experience of working as a hostel manager or worker is a huge plus.
What we offer;
*Free accommodation
*Good basic salary
*Russian visa support & registration
Best regards
James
www.godzillashostel.com
e-mail:
[email protected]
HOSTEL NAME
OPPORTUNITIES AVAILABLE
Job first posted: 28 March 2010