Really Interesting Business Role at St Christopher's Inns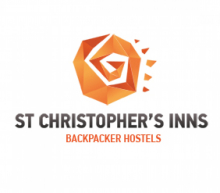 We're looking for a Pricing Manager. This newly formed role is a fantastic way of kick-starting your business management career and will require both creative flair and a great passion for getting involved in the sales strategy of our company.
Working with the sales and finance teams you will:
1. Maximise accommodation sales by managing bed pricing
2. Help create and implement our standard pricing policy
3. Creatively allocate beds stock to affiliate websites
4. Actively monitor individual unit pricing and sales daily
5. Create individual unit pricing strategies to maximise sales and yield
6. Construct 3 month pricing campaigns to flex pricing to local specifics
7. Respond pricing to demand and competition activity
Who we're looking for:
We're looking for someone with a very hard work ethic, a very numerical lateral thinker and a creative-fun-person who wants to enter a career in business management.
If you have an affinity for travel, are a team player and have a real desire for success you've got a definite advantage already. And an positive attitude will work well in our team. We're in the business of fun and personal development - which makes this a fantastic place to work and progress upward from.
What your will need:
You will have a maths, business, hospitality or economics related degree.
You must have the right to work in the UK (or at least 6 months remaining on your visa)
You must have excellent communication and reporting skills and the ability to work independently with your own initiative.
Experience in a similar position or some training in pricing or yield management will be very advantageous but not necessary.
Starting Salary:
£17500
Anyone interested please send your CV to me at
[email protected]
with a cover letter!
HOSTEL NAME
OPPORTUNITIES AVAILABLE
Job first posted: 25 April 2008