Reception manager, Reception, Bartender, Nightshifts, Kitchen and Maintenance at Latroupe Grand Place (Brussels)!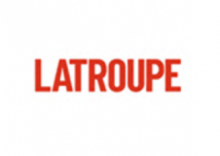 WARM, OUTGOING, AUTHENTIC, PASSIONATE, AND INSPIRING.
RAISE YOUR HAND IF THAT´S YOU!
Want to work as a bartender, breakfast dude, receptionist, DJ all at the same time? Come work with us!
Are you ready to blend hotel quality with hostel experience to redesign accommodation appealing to all generations? Because this is what we aim to do at Latroupe.
We are looking for a great new team member to join our team as a Staff Member in our 228 beds new generation Hostel in Brussels. The mix of private and shared rooms will provide an aspirational and flexible spot for young-at-heart travelers in the city.
As Staff Member you need to be comfortable with changing tasks and taking charge. We need people that want to be a part of creating a culture and becoming a part of a family - it's not just a job. We need people who enjoy human interaction and who do not mind varying working hours as this is a part of our industry.
Does this sound cool to you? Continue reading.
Depending on the job, the tasks will include but not be limited to:
 assisting with check-in
 sell coffee, beer, wine, drinks, food and snacks – and plenty of it
 handle and organize big groups
 help our guests to the best cafés, restaurants and bars… (according to their needs of course)
 as well as museums, sites and shopping in the city (you're the expert)
Not a job for the passive ones...
WHAT IS IN YOUR DNA?
 treat all of our guests as your best friends
 be positive, outgoing and above all service minded
 be a dynamic and energetic team player
 keep cool when the pressure hits and enjoy the fast pace
 know Brussels and all its offerings
 have knowledge of social media and user generated reviews
 be flexible and willing to work both evenings and weekends
 be fluent in both written and spoken English and French
 And very importantly - a smile is contagious - in a very positive way. We need to see yours so we can spread that feeling of being welcome, safe and happy.
WHAT CAN YOU EXPECT FROM US?
• You become part of a young & dynamic team with lots of talented people that will offer you many chances for your personal development.
• We appreciate colleagues who can work independently and as part of a team, who can think out-of-the-box and who want to develop LATROUPE with their own ideas and actions.
• You'll be part of a new brand, a modern concept that's set to expand all over Europe.
• You'll get both enough independence and support to grow in your role.
• A competitive salary.
FURTHERMORE INFORMATION
• Please indicate in your application if you are looking for reception manager, reception, bar, nightshifts, kitchen or maintenance and if you want part time or full time
• Experience within the hospitality/service industry. Hostel experience will be appreciated.
• Experience working with a Property Management System. Mews will be a plus, in reception manager mandatory.
• Any knowledge to other languages is an advantage.
• Interviews are ongoing throughout beginning August.
• You will begin: Sept 2021-Oct 2021
• Application to be sent to the Hostel manager
[email protected]
HOSTEL NAME
OPPORTUNITIES AVAILABLE
Paid Hostel Staff
Hostel Manager
HOSTEL LOCATION
Boulevard Anspach 159 1000 Brussels Belgium
Job first posted: 29 June 2021
Updated: 29 June 2021