Receptionist for hostel in Barcelona!! :D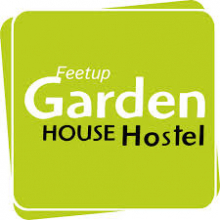 Hola!
We're looking for workers/volunteers, available from February!
Help Wanted for Front desk, Housekeeping & activities. We are looking for 1 or 2 openmind and hard working volunteers that will work together with the manager in order to show our guests an amazing time in Barcelona (for a min of 4 month).

About 32-40h/WEEK in different areas.
We offer you:
-contract and work insurance!
– 250€ per month!
-Accommodation in a dormitory with other staff members.
-Buffet breakfast
-Laundry
-internet (wifi)
– access to the kitchen
– amazing atmosphere, meeting people from all over

We are looking for people who like to work and have fun! Good opportunity to meet a lot of people, save money and travel. Applicants must be available from February for at least 4 months, speak good english (and better with a bit of spanish), and have EU passport.

With our "work & tavel" program you can go to work or visit different Spanish cities!

Send a short description about yourself, c.v. and inform us when it would be possible for you to come to Barcelona and for how long, also a contact number and a picture if possible.

Send your cv to jrgardenhouse@feetuphostels.comFeetup Garden House Hostel is one of the first hostels in Barcelona to be opened, and it is the perfect budget accommodation for those who want to experience the real Barcelona and meet travellers from all over the world.

Feetup Garden House you will find a pleasant atmosphere, fun and warm in an old country house, built at the end of the 20th century, which has been adapted to provide a quality accommodation.

Our Youth Hostel offers large rooms in which in the evenings of summer you can enjoy a sun veranieto that enters through the large windows, is a cozy and relaxing atmosphere for travellers who seek to have some experiments new sensations in their travel.


HOSTEL NAME
OPPORTUNITIES AVAILABLE
Job first posted: 21 January 2016