Receptionist position in Top Rated Hostel - Sunny Malaga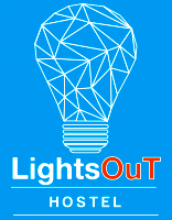 Hi everyone,
Our medium size hostel located in Sunny Malaga, South of Spain is looking for it´s new friendly receptionist.
We are looking for someone with good communication skills, problem solving capacities and good resistance to stressful situations as well as rigorous attitude when it comes to processes and money handling.
The general tasks are guests checking-in, checking-out, providing touristic and practical information, helping guests in anything they might need and/or require, supervising our team of trainees and maintaining the good state of the building during your shift (common areas, bathrooms, front desk...) and cleaning the kitchen
Spanish and English language are required, any other language is a plus.
Experience in hostels would be appreciated.
You would be working 40 hours a week, 8 hours a day, 5 days with two consecutive days off (working on weekends)
Please check our website for further information about the hostel: www.lightsouhostel.com
To apply, send your Cv and cover letter to
[email protected]
HOSTEL NAME
HOSTEL LOCATION
Calle Torregorda, 3, 29005 Málaga, Málaga, Spain
Job first posted: 14 June 2016
Updated: 21 July 2017