Seeking social person helping out with house keeping duties and interaction with guests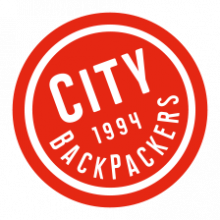 Hi fun Backpackers!
We have a work and board programme, which is to have a selected few backpackers who can stay for free in our hostel, provided they help us out some twenty five hours a week.
We are currently looking for some in-house help. We are running the Hostel with 30 % guests. So the amount of hours for staff is reduced. We offer our facilities - including bed, shared kitchen and free bike rental. We also have a food allowance of 400 SEK/week.
We are in a changing time and our tasks as receptionist as well as cleaning varies. We ask all coming to join us to be flexible and to understand our product as a hostel. Meaning we do need to know how to let travelers feel welcome.
We ask for 4 hours of cleaning 3 to 4 times a week. And also some help with having phone on call 3-4 nights a week.(if something in the hostel needs attention).
It allows a lot of free time and a lot of meetings with nice guests from all around the world.
We are mainly looking for solo travellers, age 23 or older.
You need to be very social, because we hope you will be the social hub of the hostel, making sure people get to know each other and have a nice experience. You also need to be a responsible person, since you will be expected to keep an eye on the property at night.
Write a little about yourself and your plans for the next couple of months, such as when it would suit you best to join us. We prefer to take on volunteers who can stay at least 2-3 months with us.
Before we can consider you for this position we need your CV with photo and references. Please e-mail us at
[email protected]
along with your motivation why you should be selected for the position. We also always make a Skype interview, to see how we would get along.
We wish you a beautiful time in Stockholm and many happy adventures!
You can check out our homepage here: http://www.citybackpackers.org/
HOSTEL NAME
HOSTEL LOCATION
Upplandsgatan 2, 111 23 Stockholm, Sweden
Job first posted: 14 November 2016
Updated: 14 November 2016
THIS HOSTEL IS LOOKING FOR TRAVELLERS WITH THE FOLLOWING SKILLS
Event Planning / Hosting
Greeting / Helping Travelers (Concierge)
Hostel Cleaning / Housekeeping
Social Media Marketing
Tour Guide