Off-Site and On-Site Managers for the Mellow Mountain Hostel! -South Lake Tahoe's only hostel :)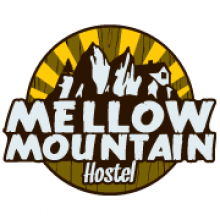 We are the one and only hostel in South Lake Tahoe, California, United States and we are looking to fill two different positions. We're looking for both an On-site Manager and Off-site Manager to join our team!

Mellow Mountain Hostel is a medium-sized facility (52 dorm beds, plus staff and private rooms). After being open for seven years, we consistently receive 4 and 5 star reviews for our excellent guest service, cleanliness, and great vibes.

Our staff consists of one Offsite Manager, one Onsite Manager, and up to eight volunteers that help with housekeeping and reception. Both managers will have a relatively similar job. Both positions focus on guest experience and proper daily function of the hostel, which includes roles such as housekeeping, laundry, maintenance, ordering, customer service, and supervising staff. The differences between onsite and offsite managers are generally that the offsite has a stronger focus to finance and computer work and the onsite would have a stronger focus towards staff and atmosphere at the hostel. The idea of the two roles is to have enough similarity between both to equitably divide daily workload and difference to have people who can specialize in their skill set and focus more on their own directives. Each manager should have an understanding of each others duty and work in cohesion to accomplish the tasks so there is ample accountability and support.

Both positions will work 4-5 days per week with 2-3 days off depending on season. They will also be required to work additional days a few times per year to cover things like staff changes and vacation time, but will also be able to be covered for vacations in return. To thrive in this role you need to have a passion for hostels and for people, be well organized, have great problem solving skills, be efficient, hardworking, and have great initiative.

Our compensation consists of a base salary and a percentage of the monthly profit (specifics depend on experience and time commitments and will be discussed during interviews). Housing for the Onsite manager includes a furnished private apartment (bedroom, kitchen, living room, bathroom, and private patio/ side yard), and access to all amenities (internet, laundry, utilities). Housing for the Offsite Manager is not provided, but the monthly base salary is increased to provide enough for a studio apartment in the South Lake Tahoe market.

Qualifications for both positions:

Hostel/hospitality work experience (required)
At least one year commitment (required)
Management/supervision experience (required)
Welcoming and outgoing attitude to guests and staff
Confidence in delegating tasks and hiring/firing
Computer proficiency
Willingness to pick up extra duties and making your time at the hostel a priority
Self motivated and ready to solve potentially complex issues

Job Duties for both positions:

Hiring and firing volunteers
Managing, training, and supervising volunteers
Offer excellent customer service (talk to guests, suggest fun things to do, spend time in common areas, etc.)
Daily accounting and bookkeeping including financial responsibilities
Keeping track of inventory, ordering supplies including linens, cleaning products, and consumable merchandise
Running day-to-day operations (delegating volunteer duties, front desk and reception duties, laundry and housekeeping, and oversee cleanliness standards)
Creating schedule for the staff and adapting to hostel occupancy and number of staff members throughout the year
Looking for and implementing ways to improve Mellow Mountain Hostel
Communicating daily with the Offsite Manager regarding maintenance issues, staffing changes, purchasing, and anything else that comes up
Security and safety supervision
Facilitating a happy and efficient workplace
This is not an exhaustive list of but a general scope of ones duties
Mellow Mountain Hostel has a unique community spirit. We want to maintain our reputation as the fun, friendly hostel we are, and our team is what makes that happen! Joining our team will also give you a chance to explore the beautiful Lake Tahoe area – skiing and snowboarding in the winter; lake activities, camping, and hiking in the summer, just to name a few of the incredible opportunities you will have. You'll meet some amazing people, experience living in the mountains, and be in a position that offers you the perfect level of both challenge and chill.

If you are interested in taking on the experience of helping us create a special and memorable home for both our staff and our guests, this position would be a good fit for you!
HOSTEL NAME
HOSTEL LOCATION
4081 Cedar Ave, South Lake Tahoe, CA 96150, USA
Job first posted: 11 January 2022
Updated: 11 January 2022