Small San Francisco Hostel Looking for Volunteers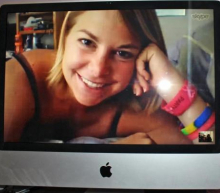 We are looking for September onward. We would prefer an international traveler, planning to stay in SF for 2-3 months, but timing is flexible depending on the person. No re-locators, please.

We are a very small hostel in San Francisco. The owner and I are responsible for the work required to run the hostel. However, sometimes guests that introduce themselves in a way that's different than our usual paying customers. These guests usually are traveling on their own for an extended period of time and eagerly volunteer to help us and other travelers on their own accord.

This type of traveler always has a positive effect on the atmosphere and happily lend a hand with chores, enjoy meeting and greeting new guests and helping them with their San Francisco holiday. As a result, in our hostel you will usually find a tight-knit group of outgoing and intensely social itinerant travelers from all over the world.

If you're an international traveler temporarily in San Francisco for 1-3 months, and have a plans to continue your onward overseas travel, we would be happy to meet you. These opportunities usually happen spontaneously when travelers take the time to visit us personally and introduce themselves to us and learn about the hostel. However, we would always be happy to correspond with you by email to learn about yourself, where your from, your travel experiences, and what brings you to San Francisco. If interested, please contact us!

Thanks for reading. Happy travels and we look forward to meeting you.
HOSTEL NAME
OPPORTUNITIES AVAILABLE
Job first posted: 28 August 2014
Updated: 11 October 2016