Staff or Work Trade Opportunity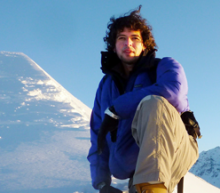 Our hostel is a small 25 bed hostel tailored to travelers exploring Alaska and it's glaciers, mountains, and backcountry. This position is ideal for people who love the outdoors and meeting travelers from around the world. Staff and owner are outdoor enthusiasts and happy to share our knowledge and experience with you. Our work schedule allows plenty of time to explore Alaska.
Responsibilities for Hostel Manager/Staff position:
- Good interpersonal skills and enjoys greeting and socializing with guests.
- Sharing advice on local hikes, restaurants, and nightlife.
- Basic computer skills to register guests in person and over the phone.
- Basic housekeeping including cleaning and preparing beds. Cleanliness is a priority.
- Staff position 12 hours a day 3 to 4 days a week
Location: Anchorage, walking distance to cafes, restaurants, bars, and live music.
Requirements for Volunteer/Work Exchange:
- cleaning, changing beds, helping guests with questions and showing them their rooms.
- 5 hrs per day over 3 to 4 days, total 20 hours per week. (at least a 2 week commitment required)
* For paid staff positions: you need to already have a work visa or be a US citizen. We are unable to provide a work visa if you do not already have one.
Learn more about us on our website at www.basecampanchorage.com
Email Resume to
[email protected]
HOSTEL NAME
OPPORTUNITIES AVAILABLE
Work Trade/Exchange
Paid Hostel Staff
HOSTEL LOCATION
1037 W 26th Ave, Anchorage, AK 99503, USA
Job first posted: 25 January 2016