Summer Pop-up Accommodation looking for live in reception staff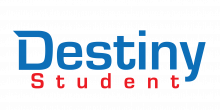 Contract: Temporary (Summer Period)
Employment: Full-Time, Live-in (accommodation provided)
Work Period: Summer 2021 – start end May, finish start of September (varies per building)
Working hours: 24 hour reception, made up of shifts covering c. 35-40 hours per week.
About us: We are Destiny Student. We operate summer tourist accommodation in student buildings in Edinburgh and Dublin and have done for many years. We are a highly respected company in this sector and are known for our high standards throughout our business. We provide value for money accommodation and friendly service to our customers. We occupy the buildings for the three months of summer and provide a pop up hotel/hostel service to tens of thousands of guests each year. We provide full training before each building opens. In 2020 we will operate 7 buildings, totalling c. 2300 beds, across Edinburgh and Dublin. Each building has a staff team of 6 plus a manager and are managed by a small team from a head office in Edinburgh. We are now welcoming applications for this summer 2021.
Roles and Responsibilities:
Responsibilities include but are not limited to:
Welcoming and looking after our guests
· checking guests in and out
· resolving any guest comments
· processing payments
· selling tours and products to make sure our guests have as amazing a time as possible
· responding to requests, phone calls, emails and reviews in a friendly manner
· setting up the building ready for customers arrival at the beginning of the summer, putting in kitchen equipment, duvets, pillows, information posters and other items. You will also assist in removing these items at the end of the season.
Caring for the building
· Adhering to all Health and Safety policies for our team and our guests
· managing the room keys
· reporting maintenance required
· ensuring the common areas remain clean and tidy for our guests
· generating housekeeping reports and monitoring progress to ensure the rooms are ready for 3pm check ins.
· Feeding back any guest comments to the cleaning supervisor.
Person specification:
· This role requires strong team and relationship qualities.
· We are looking for friendly people who can build rapport with our guests and team.
· The reception desk is busy at peak times and we need team members who can be efficient and friendly at the same time.
· A friendly attitude combined with a strong work ethic, problem solving resilience, great reliability and time keeping, plus a passion for continual improvement.
· You will need to work on computers daily therefore Microsoft Word, Excel and general computer knowledge to pick up different software will be required.
· You will need to communicate with the many stakeholders in our business.
· Talking and emails are just the start, you will also need to update handover notes, submit information for our accounts team for cash and charges etc, plus filling in linen records and maintenance records accurately.
· Strong English language skills are required in both speaking, reading and writing. Although we welcome any candidates who are visiting to improve their English further as we really value other language speakers such as Spanish, Italian, French, German, Cantonese to name a few.
· What we are really looking for is people with the right attitude, we can teach you the rest!
Rewards
· Working with us you will be exposed to all aspects of business from sales, customers, suppliers, accounts and operations. This will give successful candidates a great insight into business management and future jobs.
· We are one of the largest summer accommodation operators in Edinburgh and Dublin and are highly respected for our abilities to deliver wonderful guest experiences. Come and be part of it!
· We supply live in accommodation at most of our buildings, which is a great opportunity for candidates looking to visit Edinburgh or Dublin for the summer. You can come and stay in one of these amazing cities, and have inside knowledge as to tours and activities, and in return provide our guests with that enthusiasm so they enjoy their stay.
We would like to see a CV, and a short and snappy covering email telling us why you are the person for us. Please also let us know your preference of city to work in too. We are expecting a high volume of applicants, and so we will only be able to contact those who have caught our eye and landed on the shortlist! Good Luck!!
Forward your CV to
[email protected]
Contract length: 3 months
Job Types: Full-time, Temporary
HOSTEL NAME
OPPORTUNITIES AVAILABLE
Paid Hostel Staff
Hostel Manager
Job first posted: 24 January 2020
Updated: 24 January 2020