SUMMER POSITIONS AVAILABLE NOW - volunteer housekeepers 25h per week/free accommodation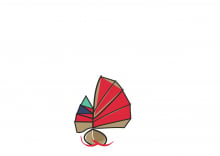 Come and work with us this Summer! Improve your English and make new friends during this unforgettable experience.

We ask for 5 hours per day, 5 days a week of cleaning and making beds. It's hard work but the rewards are worth it. We have been running our volunteer program for 4 years now and while it's not for everyone the right candidates have the time of their lives.

We recommend that you are open minded, hard working, enjoy a challenge, can handle a hangover and like the heat! As it's currently peak summer season we are fully booked so we have a nice big team to help out.

The work - cleaning showers, toilets, bins, floors, kitchens, making beds, helping around the hostel. Shifts vary between 09:00-14:00, 18:00-23:00 or split shift of 09:00-12:30 & 19:00-21:30. Every shift is 5 hours work. We have a tested check list of tasks which need to be completed in the time assigned so we can keep on track and finish on time.


What we offer you - a bed in a shared room in our staff apartment located 5 mins from both our hostels, lunch (rotating roster for cooking), opportunities to join our trips (blue lagoon, Gozo) and other hostel events, staff prices for drinks at the bar and often free drinks when we go out.


HOSTEL NAME
HOSTEL LOCATION
Triq Ross, San Ġiljan, Malta
Job first posted: 10 July 2017
Updated: 10 October 2017
THIS HOSTEL IS LOOKING FOR TRAVELLERS WITH THE FOLLOWING SKILLS
Administrative Assistance
Email Communications
Event Planning / Hosting
Greeting / Helping Travelers (Concierge)
Hostel Marketing
Hostel Reception / Front Desk
Social Media Marketing
Tour Guide
Web Blogging & Writing
*This Hostel is willing to provide training