Tasks and Informations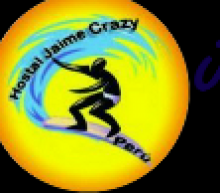 Hello fellow travelers!
Welcome to Huarmey, the "ciudad de la cordialidad!"
A small town on the Pacific Coast, between Lima and Trujillo,
where you have the unique opportunity to discover the real Peru, and help out in impoverished areas of Huarmey.
At our hostel, you will be able to participate in the local Community.
Most of your tasks will be teaching English at our hostel, helping the receptionist,
and participating in new events at our bar, but you can also help with a number of programs we have:
- Providing healthcare to the locals, as well as information about healthcare,
- Help local farmers in a field,
- Work on an archeological site,
- Help local kids with their homework as well as teaching them english, french, geography or mathematics,
If you do not speak Spanish, it is not important. We will be happy to teach you and help you learn.
My family is very nice and accomodating.
Being a volunteer can change your life and it can affect the lives of hundreds of locals,
Our hostel is as comfortable as home. Huarmey is nice place, and very cheap, surrounded by amazing beaches and beautiful mountains, as well as lots of activities. We also offer free tours in the mornings.
Breakfast will be provided, but lunch and dinner are not provided.
We will always offer delicious peruvian fruit, juice, and coffee to our guests.
This hostel is a special point of meeting for solo travelers, but we welcome everyone.
Contact us and let us know what you would like to do in Huarmey.
* We hope you come stay with us!
email:
[email protected]
www.jaimecrazyperu.comThis new hostal opened in 2011. It can be your home away from home to explore
some of the best unspoilt beaches, archeological sites, farming communities and great food. This place is perfect as well for Bodysurfing, Hiking and Mountain Biking.
The hostel is set up for backpackers, with kitchen access, hot water, laundry facilities and internet acess.
Shared rooms, twin rooms and matrimonial rooms are availible. A nice, comfty lounge area is also availible for use.
For us it is important, that you enjoy your stay here, relax and just make you feel home. We looking forward seeing you. We speak spanish.
Huarmey greets you with warmth and welcomes you to a special place in Peru!
Here will start for you one of most memorable holidays! You'll feel so good and then you'll not want to leave.
You'll like everything here: gastronomy, beaches, archaeological sites, trekking,
I don't know what you cannot do, here is possible to do everything you like, is doesn't exist anything you can not do, Huarmey offers you everything that can make you happy during your summer holidays.
When you'll decide to come here, you can be sure it will be the best choice!
So you have to be careful, Huarmey may become addictive!'
HOSTEL NAME
OPPORTUNITIES AVAILABLE
Job first posted: 03 June 2015