Volunteer in Bogota (La Candelaria)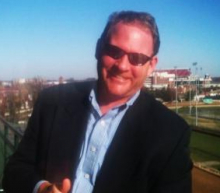 We are still in high season and week are booked solid with lots of interesting backpackers from all over the world. If you have never heard of La Candelaria you should check it out online and see why we people make this a must see while in Bogota, We need people who have a decent command of English. You need some basic Spanish, but you will learn while helping out and experiencing the cultural epicenter of Colombia. Ideally, we are looking for a six week stay, but will consider less for the right person with the right skill set. Write me directly if you are interested.

Best,

Steve



Hola!
Estamos buscando voluntarios con mucha energía para ayudarnos con algunas tareas y divertise!
Idealmente tu estadia debe de ser de 6 semanas, Pero, Consideraremos menos de 6 semanas para la persona adecuada con los conocimientos adecuados.

Necesitamos que hables inglés.
Las tareas son simples turnos en recepción y/o bar.
A cambio te damos una cama y 2 comidas al día.
Si estás interesado escríbenos para darte más información!
HOSTEL NAME
OPPORTUNITIES AVAILABLE
Job first posted: 10 March 2016