VOLUNTEER IN NEW HOSTEL IN THE HEART OF HOLLYWOOD!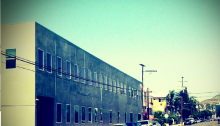 HELLO EVERYONE
WE ARE A NEW HOSTEL IN LOS ANGELES, CALIFORNIA, UNITED STATES, WE ARE SET TO OPEN IN JULY 15, AND WE ARE LOOKING FOR AMAZING PEOPLE TO COME AND BE PART OF THS EXPERIENCE, WE WANT PEOPLE WHO WILL TAKE CARE OF OUR HOSTEL THE SAME WAY WE ARE GONNA TAKE CARE OF YOU. NO MATTER WHERE ARE YOU COMING FROM, THERE IS A PLACE FOR YOU HERE.

THE JOB IS VERY EASY, SEND US YOUR RESUME AND WE CAN SET AN SKYPE INTERVIEW, TO EXPLAIN MORE DETAILS.

IN EXCHANGE FOR APROX. 28 HOURS PER WEEK OF HELP, YOU'LL GET A BED IN OUR AMAZING HOSTEL, FREE INTERNET, FREE LAUNDRY, ACTIVITIES AND MUCH MORE. WE ARE LOOKING FOR STAFF FOR A MIN OF 4 WEEKS UP TO 6 MONTHS!!!

YOU CAN LEARN MORE ABOUT US ON OUR WEBSITE: WWW.TIMEZONEHOSTEL.COM OR FIND US IN ANY SOCIAL MEDIA SITE, FACEBOOK, INSTAGRAM OR TWITTER!!!

WE ARE WAITING FOR YOU!!!!
HOSTEL NAME
OPPORTUNITIES AVAILABLE
Work Trade/Exchange
Volunteering
HOSTEL LOCATION
6600 Lexington Ave, Los Angeles, CA 90038, USA
Job first posted: 01 June 2017
Updated: 20 June 2017
*This Hostel is willing to provide training