Volunteers for our new hostel in Slovakia!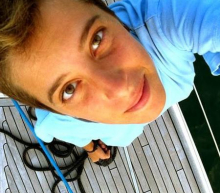 Hi everybody! We are a new hostel in Nitra, Slovakia! Nitra is a university town with many pubs, bars, erasmus events and much more! We are looking for volunteers as soon as possible! We need help with cleaning, making beds, reception, shopping, organization of events and creativity to paint the hostel! But also if you are a good graphic, you're more than welcome! Volunteers will work max 3 hours per day and in exchange we offer bed and breakfast. If interested, please contact us on www.facebook.com/nitrahostelslovakia Hope to hear from you soon! Brì

Hi, I´m italian girl travelling since 2 years with boathicking and hichhicking. This winter I will stay in Europe and I search hostel where to work in.


HOSTEL NAME
OPPORTUNITIES AVAILABLE
HOSTEL LOCATION
Job first posted: 18 April 2016