Volunteers paid for a 22 bed hostel in Slovakia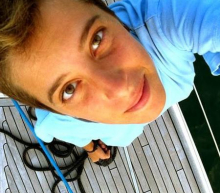 Hi!

We are a new hostel in Nitra, Slovacchia.
We are looking for someone (as soon as possible) who is available to live in the hostel and to have food and a small revenue per month.
We are looking for someone 20-30 years old, who can speak slovak and english at least.
Housekeeping, reception, social network etc.
This is our website: www.nitraglycerinhostel.com
Thank you!Hi, I´m italian girl travelling since 2 years with boathicking and hichhicking.
This winter I will stay in Europe and I search hostel where to work in.


HOSTEL NAME
OPPORTUNITIES AVAILABLE
Job first posted: 23 October 2015