We need motivated managers for hostel in Lima very close to the beach in Miraflores for surfing...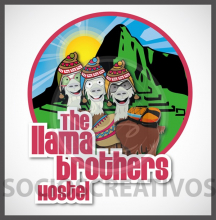 INTRO
Hostel in Miraflores located in the beautiful Miraflores close to the beach and all the best attractions of Lima Peru....we are looking for:

Hostel Manager

Requirements

-Available now
-Experience in hostels in managing positions
-Fluent Spanish and English
-Experience in hiring, training
-Knowledge of Marketing

Functions

-Run daily operations
-Market Hostel
-In charge of Human resources hiring, training
-Keep capacity 100% occupied}
-Created new services to increase revenues
-In charge of the tours department, hiring tour staff, marketing our tours
-In charge of the bike tour business, hiring tour staff, marketing bike tours
-In charge of the spanish class business, hiring teachers, marketing our lessons to tourists

If you are available to work now and ready for an interview please come by
This is a full time paid position, free accommodation is offered in beautiful miraflores close to the beach, laundry services...beatiful hostel with wi fi, tv in the room, kitchen...Our location is the best location in Miraflores close to the beach and located in the secure and touristic area of Miraflores, our Hostel facilites are new and equipped with tv, kitchen, stove, 2 fridges, microwave, laundry, dryer, computer, printer...
Enjoy the summer in Lima in Miraflores go surfing, run in the malecon, bike in Kennedy Park, nightlife the best...

HOSTEL NAME
Job first posted: 05 March 2017
Updated: 05 March 2017