We Need Someone for the Summer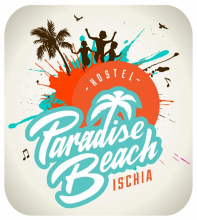 We want a presentable, friendly, professional with an eye for detail to help manage our fun, friendly party-style hostel from now on, for 6 months.

The work is a mix of customer and staff management, as well making life a little easier on the owner.


WE WILL PROVIDE...

*** accommodation in a private room, with a shared staff-only bathroom,

*** 2 days off every week,

*** a monthly payment,

*** wifi,

*** breakfast each day,

*** assistance with getting a long-term permit to stay in Italy,

*** and, a cool work t-shirt to wear. Being a sunny, summer hostel, you can wear whatever you like below the T.


YOU NEED THE ABILITY TO...

*** speak some Italian and English, especially on the phone,

*** willingly learn the hostel business and help develop the hostel,

*** get tasks completed efficiently and in a professional and accommodating manner,

*** be on-call for matters that need urgent attention, even, on occassion, when not on a shift

*** make life easier on the owner,

*** complete 6 months work on a fun, sunny, beachy island, in a party-style hostel.


If you are interested, send me an email with details of what you can do, or call me. Paradise Beach Backpackers Hostel is a very new hostel with a very old skool commitment to socialising, activities and fun.

This eco-friendly hostel features a thermally heated swimming pool, a huge BBQ garden with fruit trees, aloe vera plants, sun terraces and a large Mediterranean herb garden, all with spectacular views of the Mediterranean Sea. There's also an equipped kitchen, games area, deck chairs, sun umbrellas and fumaroles (volcanic steam vents) in the garden.

The hostel offers group events such as hot springs & local wine nights, boat trips and sea-picnics, archaeological visits and shopping, beach parties, mountaintop dinners and sunsets, BBQs (vegetarian and carnivorous), pub crawls, late-Georgian poetry-appreciation nights and a lot more.

You'll have a late buffet breakfast of local farmers' products, bread, cereal, fruit salad, prosciutto ham and cheese as well as coffee and tea, all prepared daily on a terrace overlooking the Monte Epomeo volcano and the Tyrrhenian islands

All dorms and private rooms face the pool and also the hostel's amazing panoramas. Every room has a private ensuite bathroom with hot showers and hairdryers. Some have bath tubs, and all the beds have net curtaining and reading lamps. In summer, the thick walls and fans keep the rooms cool and fresh, while in winter the rooms are warmed by the island's thermal activity.

Beach towels can be hired or bought at reception, and we offer a foreign exchange service, luggage storage and loads of tourist information. Bus tickets, cheap beer, local wine, food and personal products can also be bought at reception. The WiFi is free.

A frequent bus, stopping in front of Paradise Beach Backpackers, takes you to the ferry harbour. Ferries link with Naples, Capri, Sorrento and Amalfi. Giardini Poseidon Terme spa can be reached in 10 minutes by walking.


HOSTEL NAME
OPPORTUNITIES AVAILABLE
Job first posted: 12 April 2014