Work-exchange at small hostel in Phoenix, Arizona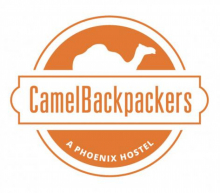 We are CamelBackpackers Hostel. We are a small hostel with less than 20 beds that has been open for 1 year. We are looking for a fun and energetic traveler to help us run our hostel. We would prefer to find someone that can start by Sept. 2013.
We want to hire someone who is passionate about travelling and/or operating a hostel and will be committed to giving our guests the best visit possible. You can learn more about our hostel at www.camelbackpackers.com or www.facebook.com/camelbackpackers.
We pride ourselves in being a cozy, homey hostel. We want to focus on the total guest experience rather than simply providing a bed. We feel that the staff can make or break a hostel. We love our jobs as hostel managers and it is important for us to ensure you love your job too. We want you to feel more like family than a work-exchange employee.
Requirements:
-Willing to work for a minimum of two months
-Fluent English is a must
-Travel experience preferred
We want somebody that can help with a little bit of everything. You will work a few hours a day in exchange for a dorm room bed and will have days off as well. Your schedule will be flexible. We will work with you so you can plan your time away from the hostel. We have full-time employees so you will assist them by watching the hostel when needed.
Some normal duties will be:
-Taking reservations, checking in guests, and selling goodies and bicycle rentals
-Answering questions, giving guests suggestions on what to do, hosting events
-Working on special projects, landscape and building maintenance
-Laundering the bed linen and towels
-Assisting in housekeeping duties and helping to ensure the hostel stays clean
Phoenix is located in Arizona, bordering California, Nevada, Utah, Colorado, New Mexico, and Mexico. It is in the Southwestern US in the Sonoran Desert. You'll love the weather. It does get very hot in the summer but the other nine months of the year make up for it. It is one of the largest city in the US and a perfect hub for travelers. It has an international airport and is an easy day's drive to other major cities like Las Vegas, San Diego, Los Angeles, or to Mexico or the Grand Canyon. There are endless day trips to other cities, ghost towns, gold mines, ancient dwellings, and wine country. We love Phoenix and we know you will too. We hope you get a chance to explore it and see for yourself the many things Phoenix has to offer.
Interested? Please email us your response to the questions below. We need to know about you. Write us a letter to help us understand who you are and what you are looking for in a hostel. Please include CV or resume with a photo, or any other additional information about you. We really just want to know more about you. Don't just fill out the questions, help us get to know you.
Please send the email to
[email protected]
First Name:
Last Name:
Email Address:
Phone Number:
Gender:
Citizenship:
Where are you now?:
How soon could you start?:
How long are you willing to work for us?:
Do you have experience working in hostels?:
What special talents do you have?:
Why should we select you over other candidates?:
We look forward to hearing from you,
AmberWe are a small, independent hostel in Phoenix, Arizona, USA.
HOSTEL NAME
OPPORTUNITIES AVAILABLE
Job first posted: 20 August 2013