Join us at our San Francisco hostel!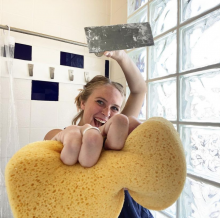 Hi! Although most hostels in San Francisco are still closed, Pacific Tradewinds Hostel is still open with the help of amazing volunteers! The hostel is much slower than usual so the vibe is quieter than it usually is. However, you'll still meet some adventurous travelers. All accommodation is in private rooms but hopefully, that will change in the near future. Send us a message and we'll arrange a video call to tell you all the details!

Pacific Tradewinds Hostel has always been unique in the fact we often gift free accommodation to travelers when we think they are doing good things for the planet or when they have provided a positive influence in our hostel community. Because this is a gift (and not a transaction) there is no obligation of reciprocity or work. People who are a good fit in hostels tend to be people who are respectful of others and conscious of their contributions to the community as a whole.

We'll explain more when we meet.
HOSTEL NAME
OPPORTUNITIES AVAILABLE
Work Trade/Exchange
Volunteering
HOSTEL LOCATION
680 Sacramento St, San Francisco, CA 94111, USA
Job first posted: 31 March 2021
Updated: 31 March 2021
THIS HOSTEL IS LOOKING FOR TRAVELLERS WITH THE FOLLOWING SKILLS
Administrative Assistance
Greeting / Helping Travelers (Concierge)
Hostel Cleaning / Housekeeping
Social Media Marketing
*This Hostel is willing to provide training